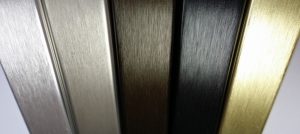 Role
We currently have a temporary vacancy for factory workers in our anodising plant. The contracts will last for 3 months. Your role and responsibilities will be:
Jigging
Un-jigging
Packing
Other misc. duties as required
Reporting To
You will report to the Crane operators and;
to Plant Supervisors
Hours
Working hours:
Monday – Thursday 08:00 – 17:00
Friday 08:00 – 14:00
These hours may fluctuate and there is a potential for overtime as necessary but not guaranteed.
Requirements
Although formal qualifications are not required, we do require the following skills:
Basic literacy and numeracy skills
Can follow directions from Supervisor
Good Health & Safety mentality
Able to use own initiative where required
Good command of the English language
Other Information
Full training will be given to the successful candidate upon commencement of employment.
Rate of pay to be discussed at interview.
If candidates perform well there is the possibility of the roles becoming permanent.
Please send CV's to info@owencoyle-anodising.co.uk
We will only respond to candidates who will be selected for interviews.
Current COVID-19 guidelines dictate that we can hold face-to-face interviews but we request the use of face coverings whilst onsite.