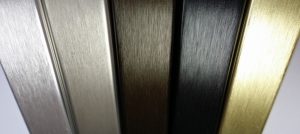 How to find us
Owen Coyle Anodising Ltd is conveniently located near Heathrow Airport which gives invaluable access to the M4, M40, M25 and M3.  If you have any questions related to our location, please call us on 020 8573 0184 and we will be happy to assist you.
Directions from the M25 Junction 15 (Signposted M4 to Heathrow Airport Terminals 1,2 & 3)
Take Junction 4 off the M4 and bear left heading along the A408 towards Uxbridge.  Turn right at the first roundabout heading towards Hayes (B465).  Continue along this road until a large crossroads with traffic lights is reached.  Turn right at the traffic lights heading along the A437 towards Hayes.  Follow this road and at the third roundabout turn left into Blyth Road. (There should be a DHL building visible on the right hand side of this roundabout)
Halfway down Blyth Road turn left into Trevor Road and then take the first road on the right which is Clayton Road.  Owen Coyle Anodising Ltd is the second building on the right hand side.  The offices and reception are located here, however Goods Inwards is located along Blyth Road, which means following the one way system to the top of Clayton Road and then doubling back down Blyth Road until you see a large white netted building on the right hand side called "Enterprise House", turn right immediately after this building and that is the entrance to our Goods Inwards.  Please note that articulated lorries are advised to reverse in as it is not feasible to turn in our yard.