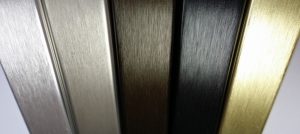 The policy of Owen Coyle Anodising Ltd is to maintain, as far as is reasonably practicable, a safe, healthy and hazard free environment at all times for customers, staff, contractors and visitors.
We intend to comply with The Health & Safety at Work 1974 and have developed a Health & Safety manual which will by audit and regular reviews produce a safe working environment using information, training and supervision.
It is our objective to identify and resolve safety issues, which will affect health, safety and welfare of employees, visitors contractors and others working on site.
Employees and Visitors have a responsibility for Health & Safety by their acts or omissions and are required to comply with Health & Safety requirements requested by Owen Coyle Anodising Ltd, this includes the wearing of any personal and protective equipment provided by us.
We have a statutory duty to communicate the Safety Policy to all employees, this will be achieved through Management who shall give access to the Health & Safety Manual if requested as well as using local procedures.
The Health & Safety Manual is our commitment to Health & Safety.
Graeme Longman
Managing Director
1st January 2021