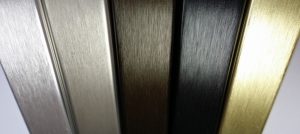 Staff vacancies
Production Technician
We are looking for a methodical and logical thinker who has excellent attention to detail, who works using their own initiative but also follows the procedures and guidelines as laid down by the company.  The individual we are looking for works well with others and understands the importance of working as a team and also works in a safe and timely manner.
For more information about our company please peruse our website.
Role
To carry out the testing of the process lines with regards to chemical concentrations.
To maintain and monitor the effluent treatment plant, the boiler, water softener and the DI plant.
Reporting To
You will report to the Crane operators and;
to Management.
Responsibilities & Tasks
Responsible for ensuring process lines are running at the correct concentrations using chemical analysis.
Reporting to the crane operators and making additions, as necessary by instruction.
Ensuring Health & Safety procedures are strictly adhered to.
Monitoring the effluent treatment plant and reacting when waste streams change.
Daily cleaning and maintenance of monitoring equipment.
Immediate reporting of any non-functioning or broken equipment.
Daily testing of the boiler chemicals and function along with relevant document completion.
Daily checks of the water softener and DI plant, along with making additions, as necessary.
Completing End of Month stocks and documenting meter readings for reporting purposes.
Undertaking Monthly checks of various equipment.
Undertake any other task as laid down by Supervisors or Management.
Assist shop floor colleagues if and when necessary.
Hours
Monday to Friday 08:00 – 17:00
These hours may fluctuate and there is a potential for overtime as necessary but not guaranteed.
Requirements
Although formal qualifications are not required, we do require the following skills:
Good literacy and numeracy skills
Methodical worker who can follow procedures
Good Health & Safety mentality
Able to use own initiative
Good command of the English language
Basic IT skills (Excel, Word etc.) would be an advantage
Other Information
Full training will be given to the successful candidate upon commencement of employment.
Rate of pay to be discussed at interview.
Uniform will be provided after satisfactory completion of 6 months' probation.
Please send CV's to info@owencoyle-anodising.co.uk
We will only respond to candidates who will be selected for interviews.
Current COVID-19 guidelines dictate that interviews will be held either by telephone or video conference such as Zoom, Team viewer etc.